DIY Salad with Salad Glass Bowl
Author:Kate
Source:Sunnyglassware
Release on:2016-09-26
Last weekend, I made salad by myself with Salad Glass Bowl. Need not buy salad dressing,
no electric egg is not related to the egg, just need your arm plus an hour's time, you can
make a thick flavor full of salad dressing.
Ingredients: 2 egg , salad oil 100g
Accessories : sugar 5 g, yogurt 60g , salt 1g
Steps:
1 the egg, egg white and egg yolk separation, first beat egg white. About 20 minutes.
2 beat the egg white to cream, add sugar, beat well, about 5 minutes.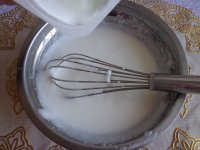 3 add yogurt and salt. Beat well, about 5 minutes.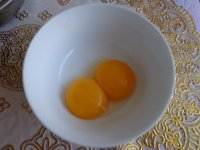 4 beat the egg yolk, the salad oil poured in the egg yolk bowl, the egg yolk evenly. About 5 minutes.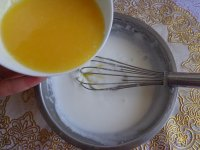 5 first into 1/3 of the egg yolk in the egg white, playing well. About 5 minutes.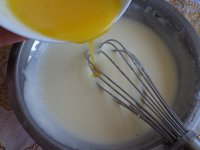 6 egg yolk is a little bit of adding to play, join the fight. About 10 minutes.
More than 7 stir for a while, playing well.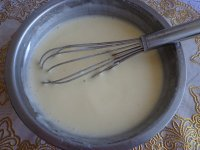 I'm Kate from Sunny Glassware, which is specializing in glassware/giftware
for more than 20 years.